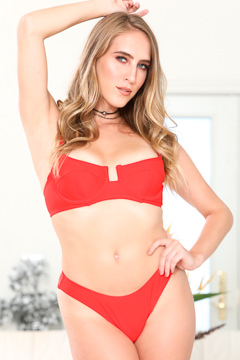 Cadence Lux
Height : 5'5"
Weight : 112
Bra Size : 34C
Measurement : 34C-28-36
hair color : Blonde
Tits Type : Natural
Zodiac : Taurus
Hobbies : Music Events, Horror Movies, Good Restaurants
Date Of Birth : 1992-04-23
Best Known For : Being super passionate in my s
Twitter : https://twitter.com/thecadencelux
Favorite Body Part : vaginas!
Girl of the month : GOTM November 2016
Cadence Lux's Biography :
Cadence Lux has been in the Industry since 2013 and in a short time has made it into some of the most watches scenes around. Her ability to squirt and the intoxicating passion she shows in her scenes have been exciting our audiences since 2016. In fact, in one of our scenes she squirt herself in the face, and had to get her hair redone before even shooting the scene! She made her first appearance in Vegas Sins, showing off her ability and preference to be the dominant partner. Since then she has moved up the ranks to co-star in The Faces Of Alice. She tells us that she's wanted to work for us for a long time, and is excited that she is now frequently cast on Gamma Films Group sites. Cadence's dominant attitude lends well to getting what she wants. Her biggest turn-ons are eye contact and the natural scent of a woman, while bad teeth and poor hygiene will turn her off in a second. Her pride in her art and her work for the industry has helped her to achieve her greatest hope from life, Pure happiness.