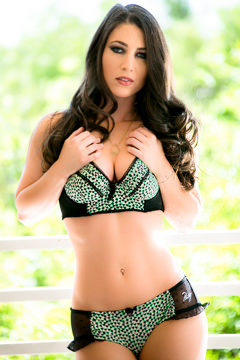 Serena Blair
Height : 5'0"
Weight : 100
Bra Size : 32
Measurement : 32-34-34
hair color : Dark brown
eye color : Green
Zodiac : Aquarius
Hobbies : Riding, dancing, watching movies, rescuing wild animals
Date Of Birth : 1988-01-25
Best Known For : Loving girls and animals
Twitter : https://twitter.com/sexyserenab
Favorite Body Part : all of it
Alternate Names : Sweet Feet
Girl of the month : GOTM July 2016
Serena Blair's Biography :
Serena Blair posed for her first porn shoot and nude photos at San Francisco Armory before becoming a cam girl and working from home. She is a G/G only performer who loves every inch of the female body. She tells us that she has loved girlsway ever since her first shoot and admires our determination for a high quality product, and is inspired by our need to satisfy our fans' desires. She loves ice cream, popsicles and bananas, and finds smarty pants girls to be her biggest turn on. She admits she turns to putty in the hands of a great kisser. When she's not filming, you can catch her rescuing wild animals, watching her favorite movie of all time, Black Beauty, or collecting data like the sexy scientist she is! One time while filming themselves for Sex Tape Lesbians she and Presley Hart had so much fun together they couldn't stop when our cameras did.